Client Profiles: Factor Source website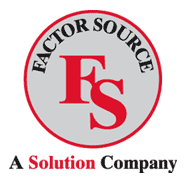 Factor Source is a Dallas based company that provides cost effective solutions as an independent, strategic resource for factoring and ABL companies nationwide. They came to us as a referral in need of an informational website to help them capture leads in need of their services.
A website was designed around their existing color-scheme and company logo, with easy-access forms for each one of the services offered. More dynamic features have already been discussed and are being planned for a future revision of the website.